Oil & Gas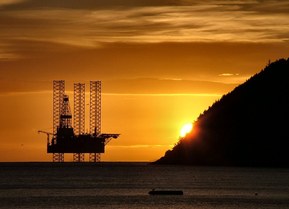 LAPP offers effective cabling solutions that deliver reliable performance and energy transfer, even under the oil & gas industry's harsh conditions.
LAPP's extensive line of wires, cables, cable accessories, industrial connectors and strain relief cable glands is designed to exceed expectations, even when faced with the intense challenges associated with deep well oil exploration and drilling operations. In addition to providing outstanding insulation, protection, electrical corrosion and temperature resistance, you can rely on LAPP to deliver longevity and a higher return on your investment.
Quality Products & Service
Our quality standards, which are among the highest in the world and include permanent process control and development, are continually being reviewed and improved. Additionally, we offer a comprehensive service for cables for network components, as well as an uninterrupted energy supply – so that you can enjoy energy savings.
Our team of experts in our regional offices or strategic partners are glad to work with you in identifying the best product for your application needs and answer any questions you might have.Contact us