Latest machine building trends that are disrupting the industry
LAPP Latest machine building trends that are disrupting the industry
Never has the call for industrial automation sounded louder than it has today. For years, machine builders pushed the boundaries of innovation to deliver equipment that was robust, reliable and designed to perform in adverse conditions. But thanks to Industry 4.0, machine builders are now incorporating monumental changes on top of current industry standards. Advances in technology are disrupting the manufacturing industry, forcing machine builders to rethink the way they approach industrial operations.

Today, machine builders are becoming increasingly aware that, in addition to constructing useful and productive devices, they need to cater to the demand for aesthetic appeal – high-performing machines that look good. The art of machine building is marrying both aspects. Technological advances in the Industrial Internet of Things (IIoT) has allowed programmable logic controllers (PLC) – ruggedised industrial computers – to automatically run whole factories of machines. The art lies in incorporating automation, robotics and beauty into these machines.

The emergence of IIoT and industrial communication are one of the major industry disruptors. Today, machine builders are working closely with system integrators who manage the component subsystems of different machines, recognising that machines need to interact and connect to an extended network to maximise productivity. Many modern industrial machines are capable of reading data signals, but without a wired or wireless connection to the factory network, the immense benefits of robotics and intelligent automation cannot be unlocked.

Machine builders know that they need to keep up with the radical technological advances that are happening. But to adequately plan for their business future, a keen understanding of the major disruptions impacting their industry today is crucial. So what exactly are the key trends shaping the future of machine building?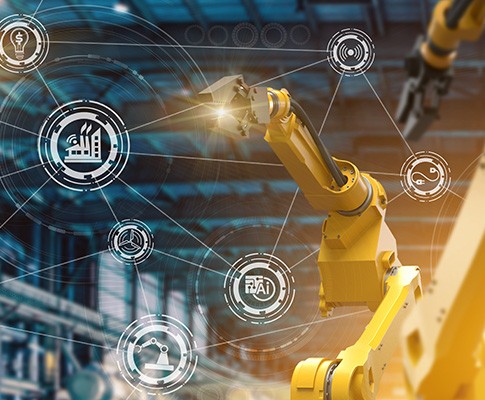 Machine-to-machine Communication
Machine-to-machine (M2M) communication, is an umbrella term for technologies that enable machines to autonomously exchange data and execute actions with minimal human intervention. M2M technologies typically rely on embedded hardware sensors and cellular networks for transmitting "live" data picked up by these sensors to networked machines. This allows systems to optimise their performance by rapidly and automatically responding to changes in their environment, while reducing the need for human oversight.
Real-time Data Analytics
Data is the new oil of the 21st century. But just as crude oil only becomes useful after the refinery process, the large volumes of data picked up by sensors built into M2M and IoT devices only gain actionable value after they are subjected to analysis. The rise of real-time data analytics within industrial communication is enabling factory operators and business owners to make sense of the growing wealth of information collected by smart device sensors at every stage of the manufacturing process, empowering them to make better workflow decisions that increase productivity and improve system maintenance.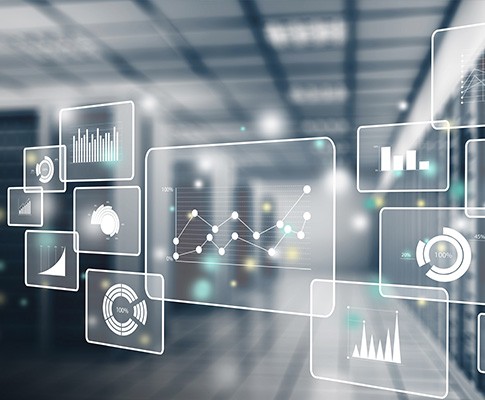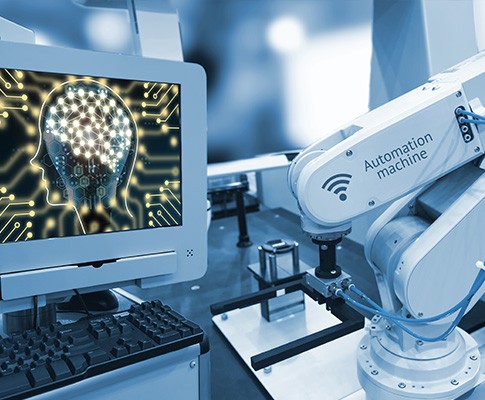 Machine Learning and Artificial Intelligence
Did you know that machine learning (ML) can increase manufacturing efficiency by up to 20% while reducing material consumption by up to 4%?1 As with data analytics, machine learning exploits big data to train machines at performing specific tasks more effectively without explicit human programming, relying on patterns and inference instead. As a subset of artificial intelligence (AI), machine learning might cause anxiety within the workforce but we have a long way to go before 'Skynet' (a fictitious AI system from the Terminator movies) becomes a reality and takes over the world. In an industrial setting, ML can rapidly mitigate the impact of production downtimes and supply chain disruptions by enabling predictive maintenance and tightened network security, as well as ultimately improve the precision of current manufacturing processes via digital twin development.
Robotics and Automation
Manufacturers around the world are increasingly harnessing the power of robotics to accelerate the growth of automation in various factories – reducing labour costs while increasing production quality and speeds. From product assembly to packaging, component delivery to system maintenance, modern robots can perform a wide variety of pre-programmed and on-demand tasks, via the centralised, remote control of single computers within industrial communication systems.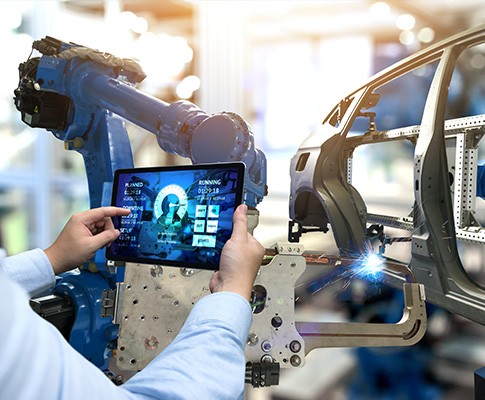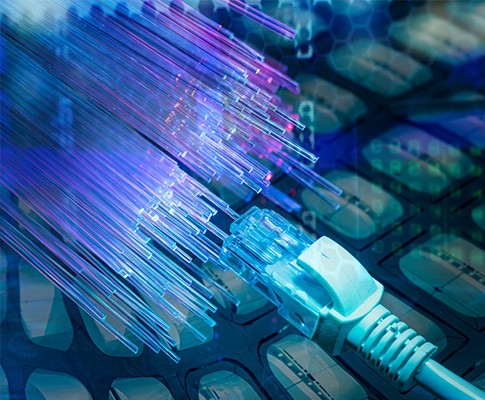 Industrial Ethernet is the New Standard
Ethernet has overtaken fieldbuses as the new standard for industrial data communication. As of mid-2019, industrial ethernet now accounts for 59% of new installed nodes, compared to 35% for fieldbuses, with wireless technologies making up the final 6%.2 This trend has largely been driven by the rise of IIoT, with its vast network of myriad devices and IP networks, which is pushing hardwired transmitters and serial fieldbuses to their limits. Ethernet solutions generally provide superior bandwidth and speed compared to traditional fieldbuses, as well as outstanding flexibility and cost-effectiveness.
Learn how LAPP can provide a complete cable solution for machine manufacturers.

HITRONIC® fibre optic cables securely transfer large amounts of data at superfast speeds, and are built for inter-office communication and industrial communication applications. Safeguard your data from monitoring and any form of telecommunication interference, including electromagnetic interference.


An extremely versatile cable, the HITRONIC® range is perfect for indoor, outdoor and even harsh environment applications. Reliable and easy to install, the HITRONIC® cable comes with a wide array of accessories and can even be used with drag chains.


FIND OUT MORE

EPIC® connectors are built for robustness and come in both rectangular and circular. They can be used in any application to measure, control, regulate or drive a power connection. Connectors can lower wiring costs by enabling plug-and-play assembly of modular machines.


EPIC® connectors are engineered to the highest standards yet offering process reliability and functionality. Simple to put together, from the housing, insert and connector base, they are designed to work seamlessly with bus and fibre optic connections. Connector kits are also available to the customers to provide the complete connectivity solution.
FIND OUT MORE
National Institute of Standards (NIST), Focus Group: Big Data Analytics for Smart Manufacturing Systems, May 2018
HMS, Industrial network market shares 2019, May 2019