Groundbreaking connectivity for digital ecosystems
The fourth industrial revolution has radically transformed our economies and the way we work. On the factory floor and out in the field, disparate devices are now connected and have begun sharing and transmitting information, opening up possibilities in this new dynamic environment.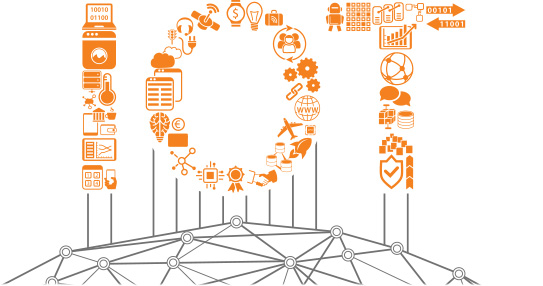 Yet, risks to network security present a real, pressing threat as entire operations could be compromised by ill-advised practices such as using a shared collective password. In a world that's increasingly reliant on data and diverse connections, a secure and industry-friendly solution was needed.
Presenting TOSIBOX®
A simple and scalable way to build a secure digital access infrastructure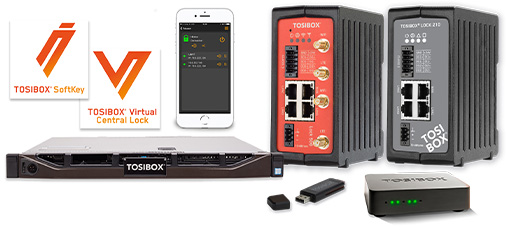 The purpose-designed TOSIBOX® range presents a seamless solution that can be easily integrated into existing operations. It enables reliable two-way connections and data transfers by instantly creating a fully secure connection between devices, bringing about your private highway through the internet of things.
Innovative Features
Offering useful and intuitive capabilities for the user, TOSIBOX® truly game-changes secure OT networking, remote maintenance and network management.
BUILD AND MANAGE SECURE OT NETWORK IN MINUTES
Takes less than 5 minutes to set up an OT infrastructure with patented Plug & Go™ technology and start deploying; simple drag-and-drop interface further allows master access and control for adding new users and objects.
DEALS WITH LEGACY AND FUTURE SYSTEMS
Technology makes the legacy hardware and future systems compatible.
TESTED AND AUDITED SECURITY
Only remote connections from authorized TOSIBOX® devices are accepted, while access rights and traffic are only allowed for desired IP addresses in split-tunneling VPN.
UNLIMITED EXPANDABILITY AND FLEXIBILITY
Easily extend the network and add more locks as the company grows.
GLOBALLY PATENTED POINT-TO-POINT CONNECTION
Point-to-point data flow allows data streams directly between two modules; two-way communication offers the benefits of IoT plus remote maintenance with one technology.
Taking Things One Step Further
Furthering the solution's efficacy is Tosibox's strategic partnership with LAPP – which takes the powerhouse collaboration to fruition by bringing customers the connectivity they need minus the complexity.

Globally patented technology for automating remote connectivity and OT networking to devices connected to IIoT
+

Wide portfolio of industrial communication & cabling solutions, powered by UNITRONIC®, ETHERLINE®, HITRONIC® and EPIC®
We look forward to deliver more groundbreaking Industrial Communication solutions for customers across Asia.
- Kevin Song
APAC CSO, LAPP Asia Pacific
Aligning with LAPP's principle of giving customers what they need, its collaboration with TOSIBOX® as well as an all-round understanding of the industry 4.0 landscape, have helped to guide its customers as they make a transition to smarter operations, while delivering greater value should more superior tailored solutions be required.
Explore Our Solutions
TOSIBOX® Lock
is a router with firewall sharing access to devices. One TOSIBOX® Lock protects all devices behind it. As the company grows, more Locks can be added to various locations.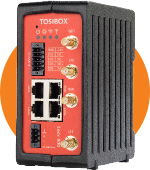 LOCK 500/500i - TBL5B/TBL5iB
3806227 - TOSIBOX® LOCK 500 (w/o PS)
3806230 - TOSIBOX® LOCK 500i (APAC version w/o PS)
Features
High-end connectivity device bringing unprecedented possibilities for customers to manage their operations and to build new IoT solutions.
Up to 50 concurrent VPN connections
VPN throughput up to 70 Mbit/s
TOSIBOX® Lock 500i with built-in LTE modem
TOSIBOX® Lock 500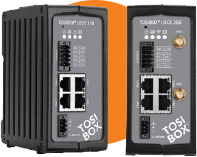 LOCK 210/250 - TBL21/TBL25
8100590 - TOSIBOX® LOCK 210 (w/o PS)
8100592 - TOSIBOX® LOCK 250 (w/o PS)
Features
Following the same look and feel as the award-winning TOSIBOX® Lock 500, the new 200 series provide a secure end-point for any type of operational infrastructure.
Up to 20 concurrent VPN connections
VPN throughput up to 30 Mbit/s
TOSIBOX® Lock 250 with integrated WiFi
TOSIBOX® Lock 210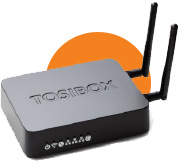 LOCK 150 - TBL15
8100543 - TOSIBOX® LOCK 150 (w/o PS)
Features
Industrial router with firewall and secure Plug & Go™ connectivity. It serves as an endpoint for secure remote connections.
Up to 10 concurrent VPN connections
VPN throughput up to 10 Mbit/s
TOSIBOX® Key
is a dongle used to access the network. In addition to a Master Key, the ecosystem can have several users with more physical keys, mobile app or software licenses.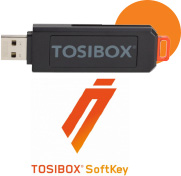 SOFT KEY - TBSKL1
8100540 – TOSIBOX® SOFTKEY
Features
Intelligent cryptoprocessing device that enables a secure connection between your computer and one or more TOSIBOX® Locks, giving you full visibility and control over the network devices connected to the Lock. The Key is fully compatible with all existing TOSIBOX® products.
TOSIBOX® Key USB - must have at least one for the Master Key
TOSIBOX® Softkey is a computer software that works as a Sub Key controlled via a physical Master Key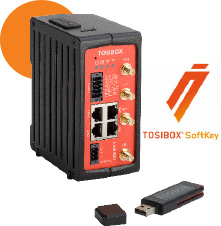 TOSIBOX STARTER KITS
3806242 - START KIT W/ KEY SOFTKEY MOBCL LOCK 150
3806246 - START KIT W/ KEY SOFTKEY MOBCL LOCK 500i
Features
Setting up an OT infrastructure is made even easier with the TOSIBOX® Starter Kits. New updated Guide for Setting Up Secure TOSIBOX® System included with Starter Kits.
TOSIBOX® 500i Starter Kit - TBKIT500B - Lock 500i APAC + Key + SoftKey + Setup Guide Booklet
TOSIBOX® 150 Starter Kit - TBKIT150 - Lock 150 + Key + SoftKey + Setup Guide Booklet