Food & Beverage
js
Ensuring Food Safety In A Hygiene Critical Industry
Due to its sensitive nature, the Food and Beverage industry puts unique, complex and demanding requirements on production processes. It is important to ensure that machinery and equipment in production fulfills today's stringent hygiene and cleanliness regulations.
Selecting the right components for your machinery not only reduces operating hassle and maintenance costs, but also prevents downtime which might lead to a loss in profits and potential health issues for the end consumer.
LAPP offers a complete portfolio for the F&B industry, including highly resistant cables, connectors and marking accessories. These products have been rigorously tested for functional reliability under a whole host of chemical, thermal and physical stresses, and are proven to comply with strict international standards and norms, including EHEDG guidelines, ECOLAB® testing and FDA-approved materials for your total peace of mind.
Lapp, your ideal partner for f&b production facilities
ONE-STOP SOLUTION FOR CABLE CONNECTIVITY
Our range of products is designed according to the principles of hygienic design. Tap on our robust and complete portfolio of specialised cabling solutions for your installation needs.
KEEN AWARENESS OF INDUSTRY CHALLENGES
Cables and their accessories play a crucial role in maintaining a germ-free production facility. Our proven expertise in the field helps you find the right production setup to optimise quality, efficiency and ultimately, safety for your facility.
SUPERIOR CABLING TECHNOLOGY
We simplify the cleaning process for you through product designs that minimise downtime. Manufactured in-house and tested in laboratories, our products meet the most stringent industrial standards.
YOU ARE IN TRUSTED HANDS
Every food manufacturing setup presents its own unique challenges and complications. Our application consultants are able to offer competent counselling on all aspects of connection technology to help you figure out the best solution.
SPECIALISED CABLING SOLUTIONS FOR THE FOOD & BEVERAGE SECTOR
SKINTOP® HYGIENIC Stainless Steel Gland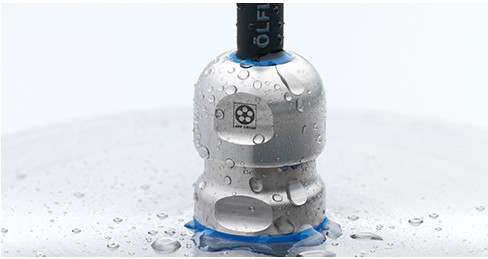 PRODUCT FEATURES
Made of stainless steel, unaffected by stains
No edges, no gaps, no contamination
Resistant, robust, reliable
Safe solution
BENEFITS
Smooth surface allows for ideal cleansing and prevents the build-up of fluids, foodstuff remains and micro-organisms
Meets the stringent standards of the F&B industry and is approved for direct contact with foodstuff
Cable gland technology that is durable to aggressive acidic and alkaline industrial cleaning agents
FDA approved sealing material
EPIC® ULTRA H-B Resistant rectangular connector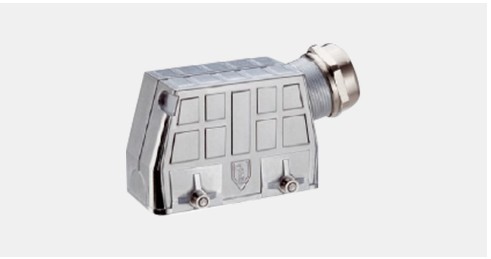 PRODUCT FEATURES
Housings with the BRUSH addition come with BRUSH cable screen contacting
Pluggable with standard housings
Corrosion-resistant according to DIN EN 6988
Resistance to cyclic salt spray is tested according to IEC 68-2-52, severity level 2
Salt spray testing according to DIN EN ISO 9227, method NSS, period of test 480 hours
BENEFITS
Optimum, low-resistance 360° screening
All-purpose due to high corrosion resistance and high environmental protection
Space-saving due to compact dimensions
Faster than any other comparable system
High mechanical resistance
SILVYN® FG NM Liquid-tight conduit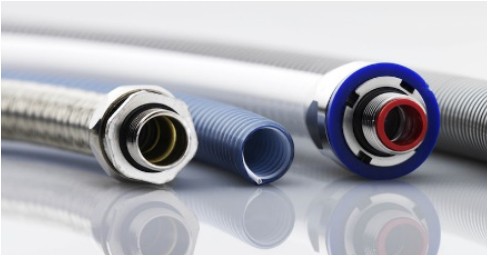 PRODUCT FEATURES
Flexible & dimensionally stable
Flame-retardant
Lack of grooves minimises food residue
BENEFITS
FDA-approved outer sheath
Protects against liquids
Smooth, blue surface makes it easy to clean
ETHERLINE® ROBUST Industrial Ethernet cable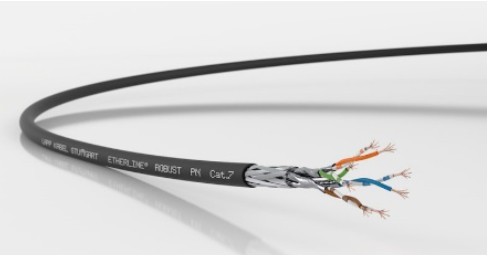 PRODUCT FEATURES
Halogen-free material
Ozone, UV and temperature resistant
Low smoke density according to IEC 61034-2
BENEFITS
Resistant to contact with plant, animal or synthetic-based organic substances, oils, greases, waxes and the related emulsions
Good resistance to ammonia compounds and bio-gases
Good resistance to cold and hot water & water-soluble cleaning agents