Alflex for India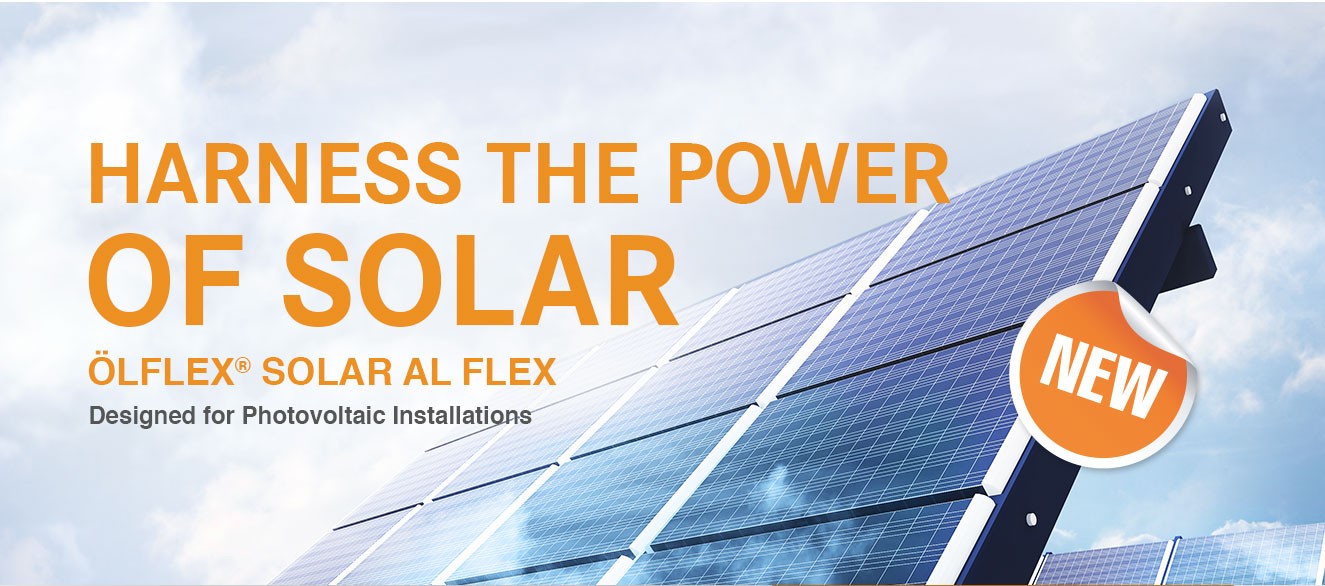 Introducing ÖLFLEX® Solar Al Flex
Meet Installation Challenges with Peace of Mind
Standard cables, which are not made to endure photovoltaic applications, may lead to deterioration, risk of fire or drop in electric pressure when used in the long run. The new ÖLFLEX® Solar Al Flex cable is a lightweight and cost-efficient solution that offers weatherproof cabling for both indoor and outdoor photovoltaic installations.

Safe & Versatile
Excellent Workability
Flexible and lightweight aluminium conductor is easier to handle and ideal for weight-sensitive applications such as rooftop installations.
Durable
Long-term Reliability
Aluminium material exhibits high thermal stability and improved insulation resistance over copper, for enhanced performance.
Cost-effective
Economical Performance
More price-friendly than copper-based conductors so you can enjoy better cost efficiency and reduced maintenance costs.

ÖLFLEX® SOLAR AL FLEX
Solar Cable
Product Features
High weathering & UV-resistance
High thermal stability
Halogen-free and flame-resistant
Acid and alkaline resistance
Low smoke density
Benefits
Applied to aluminium conductor, which is less expensive than copper conductor
Easy installation due to lightweight aluminium conductor than copper conductor
Flexible aluminium conductors (class 5 grade) for high workability
Use of insulation & sheath compound meeting EN50618, the new TÜV certification standard
High durability due to high insulation resistance and thermal stability
Application Range
For the cabling between the solar modules and as extension cable between the module strings
Gable and flat roof photovoltaic systems
Photovoltaic plants and solar parks