UNITRONIC® Actuator Sensor Cables
UNITRONIC® SENSOR CABLE
UNITRONIC® SENSOR is a range of flexible cables for automated assembly to sensor-plug-cables. Highest emphasis is on optical and stripping characteristics.
PRODUCT MAKEUP
UNITRONIC® SENSOR LifYY - Conductor: extra fine bare copper strand in accordance with DIN VDE 0295 Class 6; core insulation: PVC, outer sheath: PVC
UNITRONIC® SENSOR DESINA® LifY 11Y- stranded super fine bare copper conductor. In accordance with VDE 0295 Class 6, special PVC insulation, cores twisted layers, core identification in accordance with DESINA® (brown, white, blue, black). Outer sheath is made of special polyurethane-based compound; yellow colour acc. to RAL 1021; flame retardant acc. to IEC 60332-1-2.
UNITRONIC® SENSOR FD Li9Y11Y and SENSOR FD Li9YC11Y - AWM UL Style 20549, 80°C/300 V. Conductor: Cu strand, bare, extra-fine wire according to DIN VDE 0295 Class 6, core insulation: modified polypropylene (PP), outer sheath: halogen-free polyurethane (PUR), matt, adhesion-free. UNITRONICE® SENSOR FD series cables are specially designed fro use in power chains.
For further information on our actuator sensor cables click here.
Need more advice?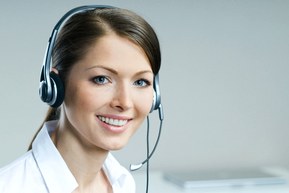 If you require some personalized advise, please contact us at/near your country for faster and quicker response.
Our friendly customer officer and expert sales team will be there to help.
Click here for our Global subsidiaries and partnerships
Click here for our Asia subsidiaries and partnerships
You can contact us directly in Singapore:
Tel: +65 6558 7176
Fax: +65 6558 7081
Our customer service hotline is available on Monday to Friday except Public Holidays and weekends,
from 8:30 am to 5:30 pm.