LAPP Solar Powers Up Rural Malaysia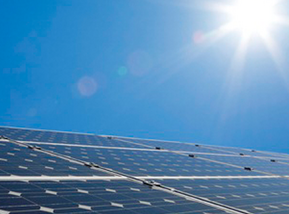 ÖLFLEX® SOLAR XLS and ÖLFLEX® SOLAR XLSv are a robust range of solar cables with large conductor cross sections.
LAPP Cable Malaysia will supply RM500,000 of LAPP solar cables to a local contractor from the renewable energy industry. The LAPP ÖLFLEX® SOLAR XLS and ÖLFLEX® SOLAR XLSv cables, with a total length of 45km, will be installed within a solar farm that generates renewable energy using photovoltaic technology.
The generation of renewable energy, such as solar, is a growing industry in South East Asia. Proximity to the equator enables states like Malaysia to develop a rich energy source from solar power. In the rural areas of East Malaysia where other energy sources are commercially not viable, solar provides a long awaited solution.
Mr Liew Fook Sin, General Manager of JJ-LAPP Cable Malaysia, shared the company's wider strategy. "We are very positive about the solar market outlook in Malaysia. In line with government initiatives to promote sustainable energy, there is target of 67.63MW solar capacity in total for 2013. To stay ahead of the competition, we are developing a partnership with Phoenix Contact so that we can move into total solutions - such as PV monitoring system and DC combiner boxes - by bundling both LAPP and Phoenix Contact products. We look forward to growing the solar business in Malaysia and across the region."